Top quality CD production for all quantities (10+)
DVD production
Artwork Design Studio
Full printing facilities
Printing CD inlays
Free CD cases or wallets
As you scroll down this page, you'll find detailed information about all the different options available, including artwork design, templates, printing, CD cases and prices so you can select exactly what you need.
Don't worry if you don't have any experience of making artwork for CDs. If there's anything you're not sure about, please call us on 0208 466 7435 and we'll be glad to answer any questions you may have.

CD Artwork Design - We offer an artwork design and layout service for £25 per hour. Just provide us with your photos/scans, text and ideas and we will turn it into an attractive, professional looking package.

Obviously each job is different and it depends on how complicated your requirements are, but for a typical fairly straightforward job with inlay, back card and on body print, a couple of hours will probably be enough.
...Or we can use your artwork.
So long as it is the correct size with 3mm bleed and saved as a JPEG or TIFF, we can import it directly into our templates and print from it, at no extra cost.
The most common problems are artwork size / bleed not fitting templates (eg : text on the edges gets chopped off) and JPEG files being saved at too low a resolution so the quality is not very good. An easy way of checking this is for you to print out what you will be sending us so you can see what it looks like before you actually send it off.
Click here
to download our CD cover & label layout guide (146Kb), to ensure your artwork is the correct size & format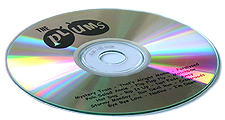 We can print directly on to the CDs either in black (25p) or full colour (50p) The CDs we use are white "full face" printable, which means that we can cover the whole of the surface apart from the 22mm hole in the very centre of the disc.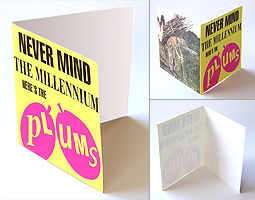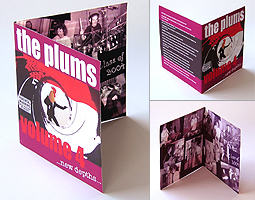 2 page inlays : 50p each
Pages 1 & 4 are colour printed,
pages 2 & 3 are blank
4 page inlays : 70p each
All four pages are colour printed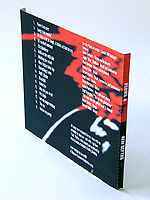 Back (tray) cards:
Single sided : 25p
Double sided : 35p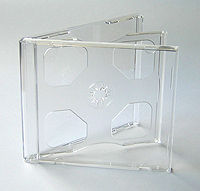 Double Slimline CD case
Virtually the same size as a standard jewel box, with built in clear CD tray for housing two discs. Inlay and back card are also the same size as for a standard jewel box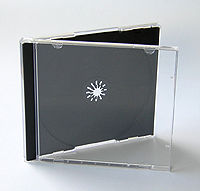 Standard album case ("jewel box")
Clear plastic case - usually comes with a 2 or 4 page inlay, back card and black CD tray. However, you'll need a clear CD tray if you're having a double sided back card - Please remember to specify this when ordering.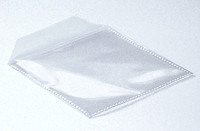 PVC Wallets
Room inside for one CD and 2 or 4 page inlay (but no backcard). This option has the least weight, so if you are sending out lots by post, it will be much cheaper.

Please note : Designs of cases can vary slightly from batch to batch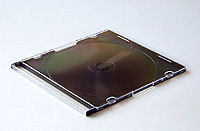 Slimline ("Single") CD case
Usually used for CD singles, but no reason why you can't use it for albums too. Approximately half the thickness of the standard jewel box, with built in moulded black tray, so it doesn't require a backcard. Front inlay card is the same size as for a standard jewel box.
Prices for CDR copies

Number of copies

Price

Number of copies

Price

10

£15

100

£100

25

£25

200

£200

50

£50

300

£255

If you need to duplicate CDs in larger quantities, please see our sister site www.elite-cd.co.uk
Printing :




On body print

25p black or 50p colour

2 page colour inlay

50p

4 page colour inlay

70p

Colour back card - Single sided

25p

Colour back card - Double sided

35p

Delivery (up to 200 CDs)

£14.00

These costs do not include any artwork/design work you may require us to do for you, which costs £25 per hour.
Prices for DVDR copies

Number of copies

Price

Number of copies

Price

10

£18

100

£125

25

£32

200

£250

50

£62

300

£330

Including free plastic jewel cases, wallets or DVD "long" boxes.
Duplication Prices
Although DVDs have traditionally been produced in "long" boxes, some people find that this makes the package too large and bulky. As DVDs are the same size as CDs, there's no reason why you can't use any of the case options that are available for CDs too.